When busy mornings hit, I love how easy breakfasts can be made with the air fryer. Check out this list of quick and easy air fryer breakfast recipes the whole family will enjoy.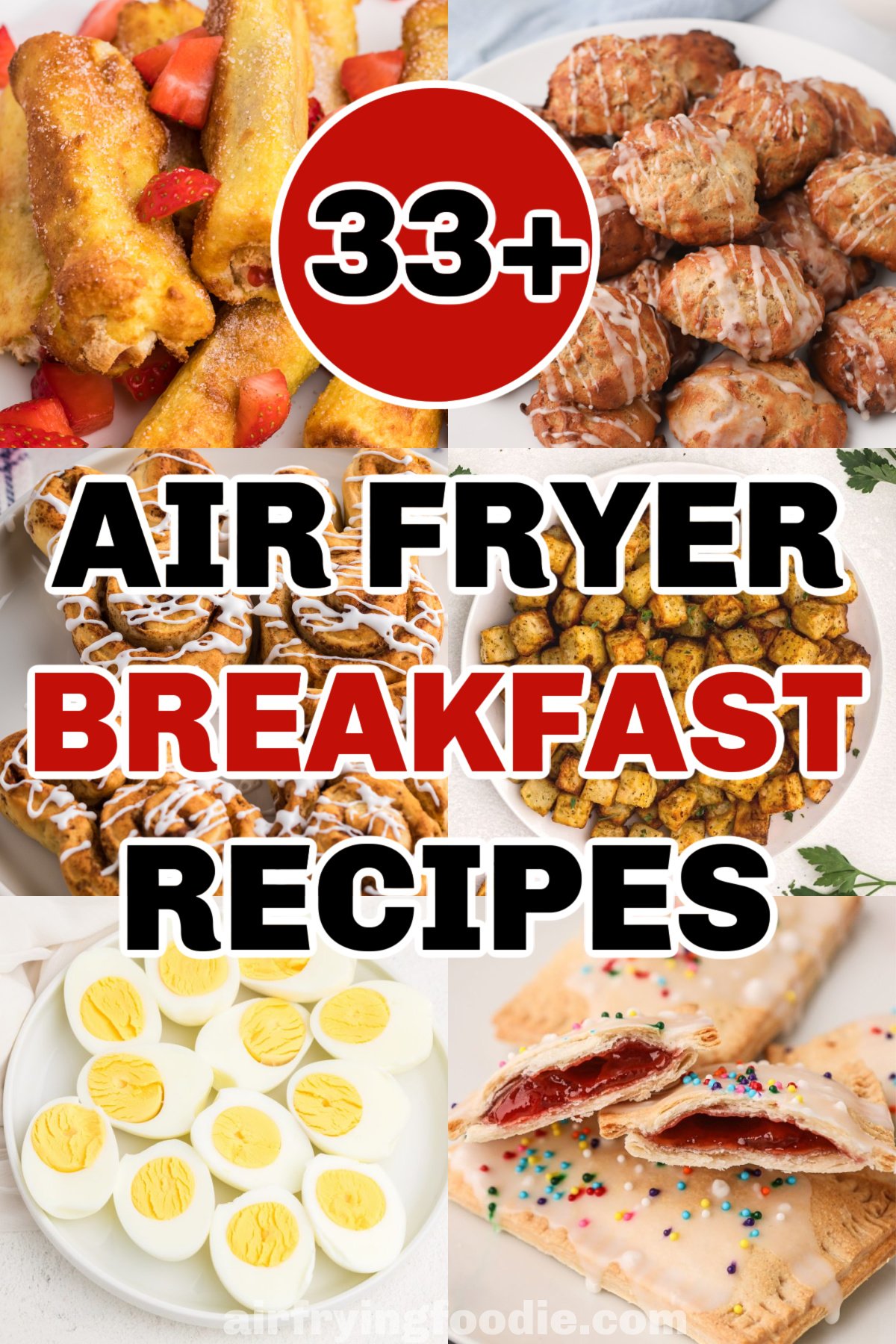 The air fryer is by far one of my favorite kitchen appliances. It really takes a lot of work and time off of making all of my favorite recipes.
One of my favorite things to make is breakfast, and the air fryer helps turn out some great recipes. Some would say that breakfast is the most important meal of the day!
We've been perfecting our favorite breakfast recipes and decided we should have them all in one place so you can easily find them.
Accessories to Make Easy Breakfasts in the Air Fryer
Making breakfast in the air fryer is easy, but there are a few things that can help make life even easier when it comes to making these meals.
We use the Cosori air fryer, which is a 5.8 qt basket style air fryer that's perfect for a family of 4. All air fryers cook a little differently, and this is one of our favorites.
Olive oil - some of these recipes can be extra delicious and crispy with a light spritz of olive oil, so we always have an olive oil sprayer on hand.
Parchment paper - Perfect to use with some of your favorite recipes to help with cleanup, but NEVER place into the air fryer by itself. (Note: it will blow up into the heating element. We've made that mistake when we were rookies, trust us, it's not fun to clean up.)
Now that we've shared some of our favorite accessories, let's jump into these amazing breakfast recipes.
Breakfast Recipes for the Air Fryer
You can skip the bowl of cereal when you have all of these delicious air fryer breakfast recipes!
We Would Love to Hear From YOU!
Let Us Know What You Think!
Tag Us In Your Photos! Are you on Facebook? If so, join our Easy Air Fryer Recipes Group (with over a million Air Fryer Foodie Fans!) and share your photos! We love to see your creations.
Are you on Instagram? Follow along and TAG US @airfryingfoodie.
Have a Question or General Feedback?
Jump down to the COMMENT section and let us know! We would love to help and also love feedback on all of our posts.