ORDER NOW
You can pre-order our new cookbook at any of these fine retailers below. Just click on the buttons below to order.
Available October 2023!
Learn more about Jen and Becky in their author profiles.
---
Find delicious, easy, comfort foods to make in the air fryer. No matter what your cooking level is, we have made sure these recipes are on point!
No matter what your skill level is with the air fryer, Jen and Becky have made sure you will find success with these recipes. You'll find decadent desserts, hearty casseroles, appealing appetizers, and sides that the whole family will enjoy.
From the creators of AirFryingFoodie.
Air Fryer All Day is available from Harper Collins Harvest Books in October 2023!
GRAB IT ON AMAZON TODAY!
This Air Fryer Book is made for those who are looking for some easy and delicious recipes that are made JUST for the air fryer. These are tried and true recipes that have been tested and are great for the beginner, or the advanced air fryer enthusiast.
---
---
PRINTABLE E-BOOKS
Looking for a quick ebook you can download and print at home? Check out some of our favorite printable cookbooks below.
EVERY RECIPE IS THOUGHTFULLY PREPARED FOR YOU TO EASILY RECREATE WITH STEP-BY-STEP INSTRUCTIONS.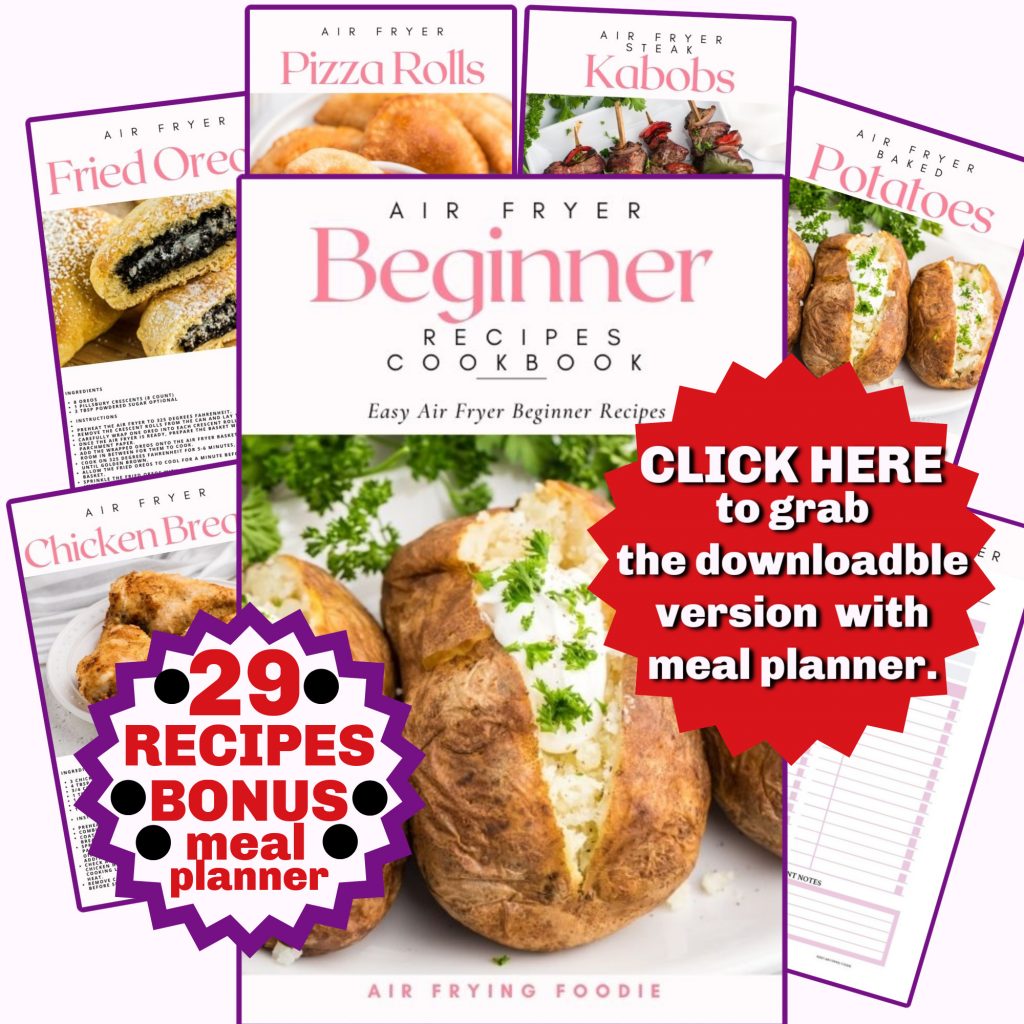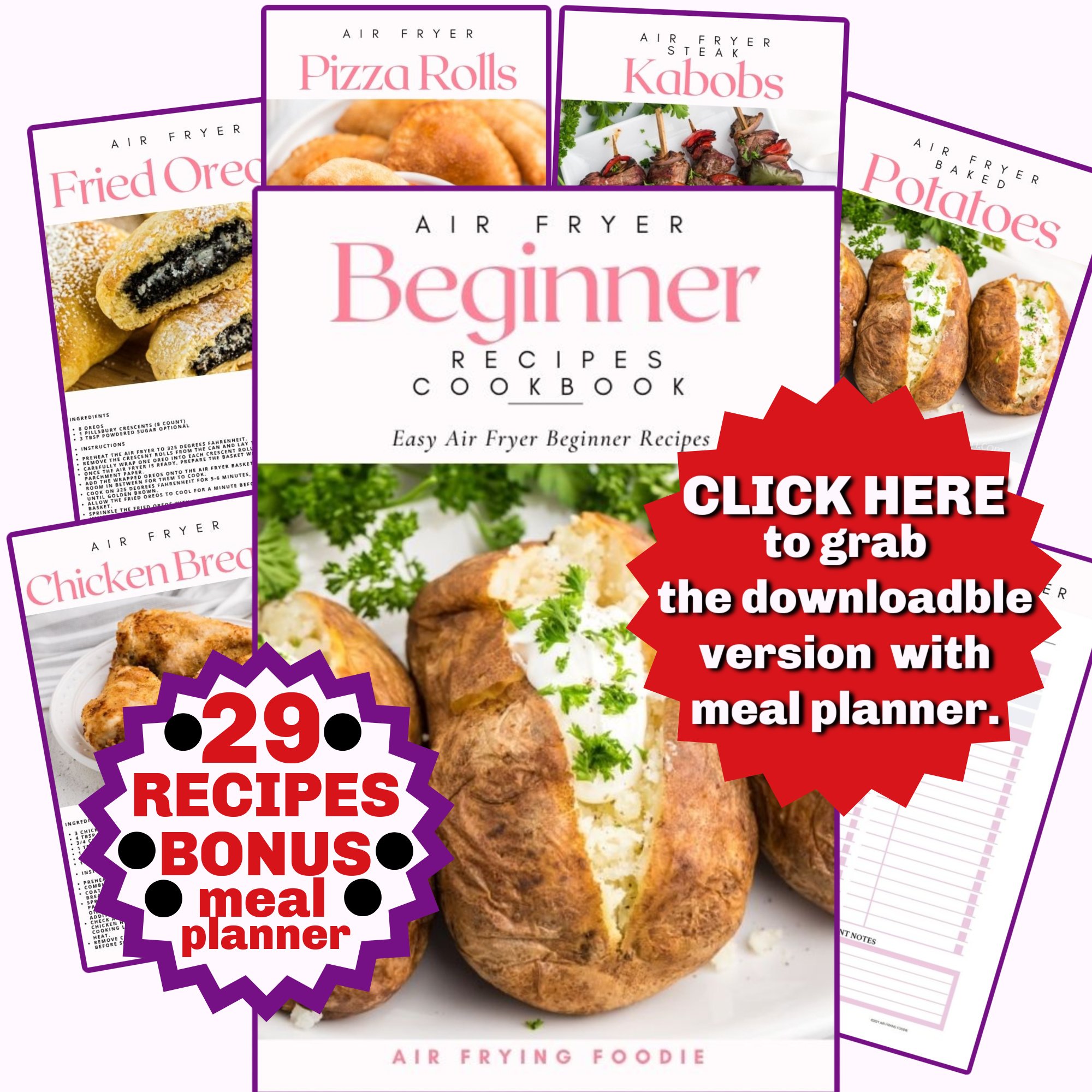 Air Fryer Beginner Recipes
EASY AIR FRYER BEGINNER RECIPES: Delicious and easy meals to make in the Air Fryer. With over 25 amazing recipes made from scratch, including a handy meal planner. It's the perfect eCookbook for air fryer beginners!
$5.97
EASY AIR FRYER DINNER RECIPES: Wondering what to make for dinner? This easy Air Fryer Dinner Recipes eCookbook is full of our favorite recipes to make quick and easy dinners in the air fryer.
$5.97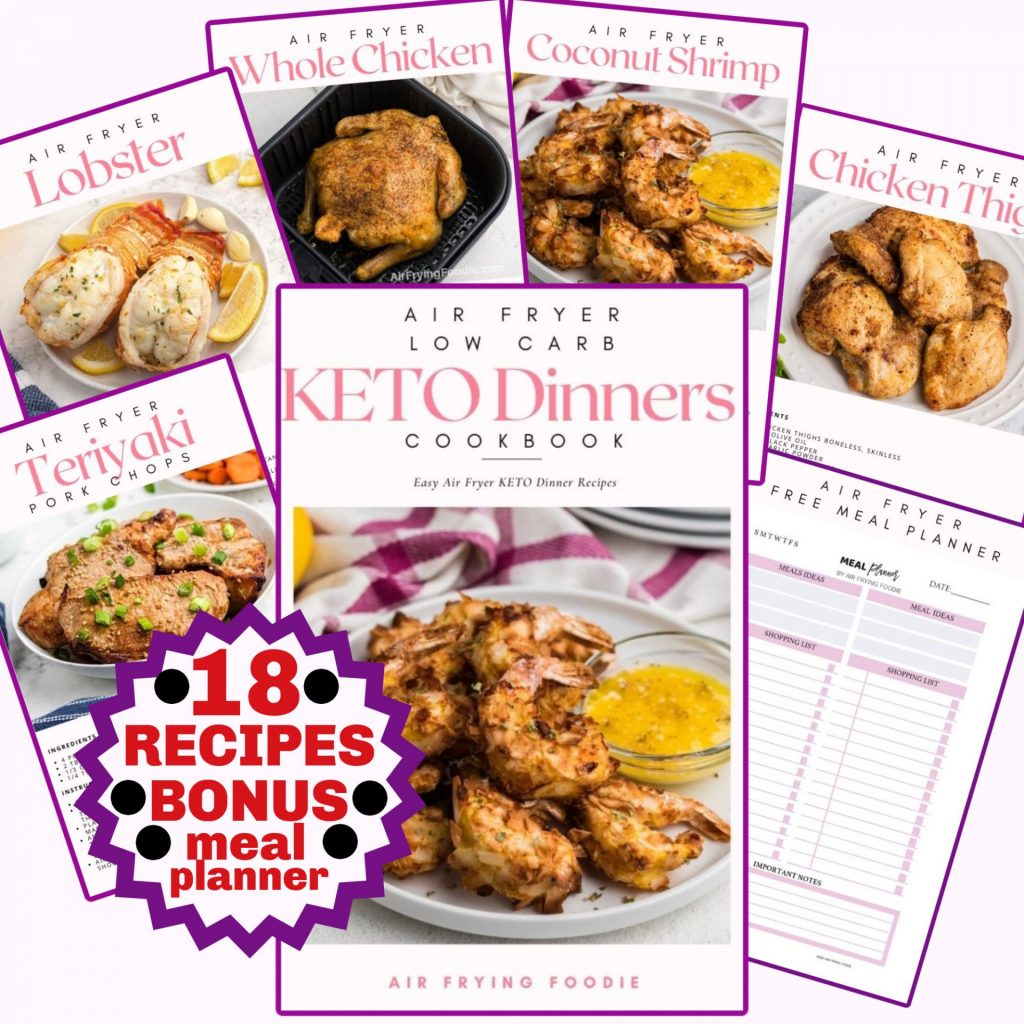 Air Fryer Keto-Friendly Recipes: We've put together some of our favorite low carb and Keto-friendly recipes for you to make in the air fryer. Check out this great list of recipes for your low carb lifestyle.
$5.97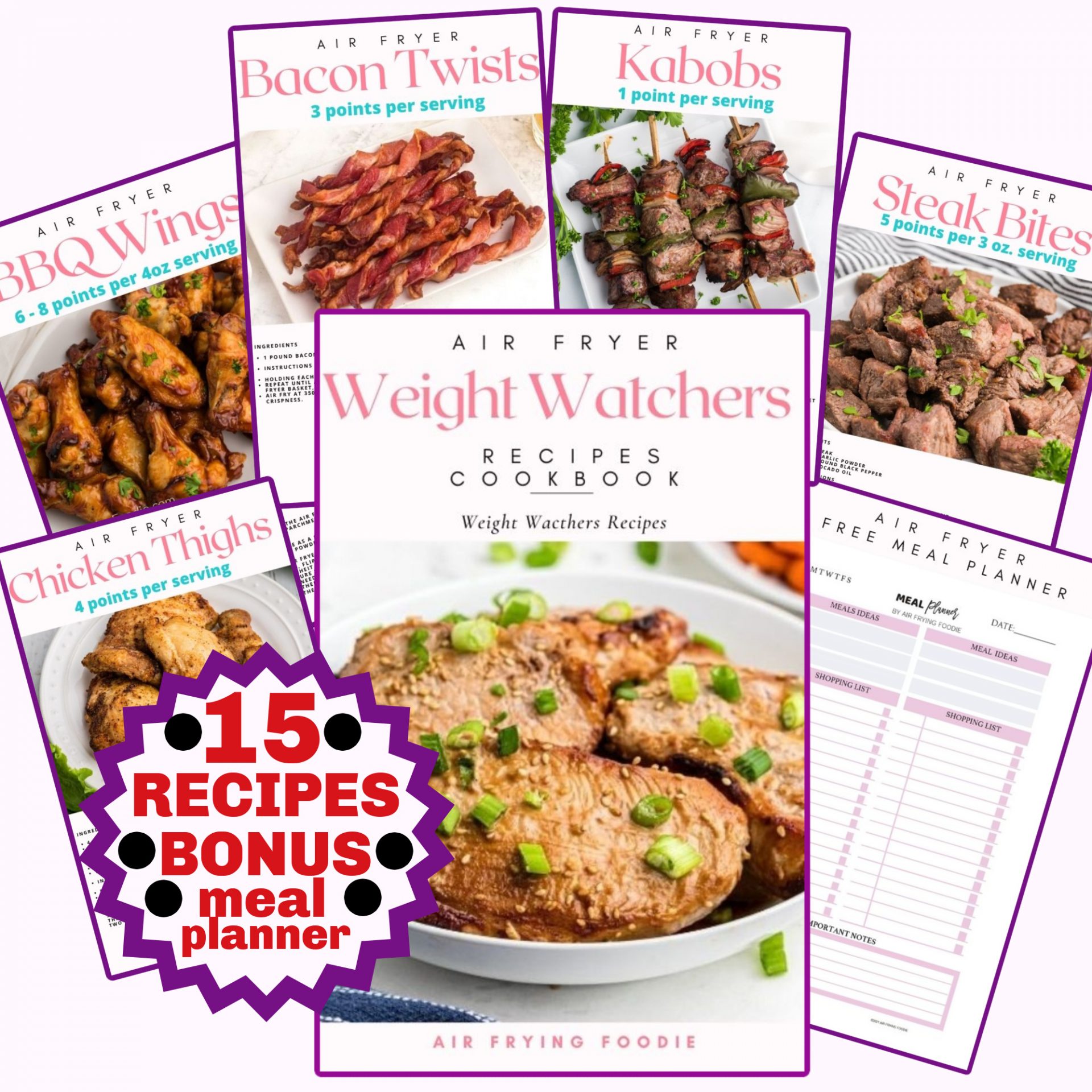 Air Fryer Weight watchers Recipes: We've put together a great list of easy Air Fryer Weight Watchers Recipes with the (blue) points listed in the recipe card. Keep up with your meals and points with these delicious recipes in the air fryer.
$5.97
Easy Air Fryer Dessert Recipes: Desserts are fun and easy to make in the air fryer. We've put together a list of easy dessert recipes with step-by-step instructions to make some of our favorite desserts.
$1.97
Buy the Bundle of Books!
SAVE BY BUYING THE BUNDLE OF ECOOKBOOKS!
Purchase this bundle which includes the Beginners Recipes, Dinner recipes, and Dessert Recipes for one low price. (Keto-friendly and Weight Watchers not included.) Start cooking with these recipes with step-by-step instructions and enjoy your Air Fryer to the MAX!
$9.97
---
Looking for more? Stay tuned as we share even more of our favorite eCookbooks to use with your Air Fryer.