Welcome to Air Frying Foodie! We are two moms, Jen and Becky, who live thousands of miles apart but have come together through our love of food and photography to share with you our favorite recipes.
Featured in the New York Times, MSN, Mashable, Parade, MOM.com, and more.
You'll find Air Fryer Recipes for everything!
Lunch
Dinner
Dessert
Appetizers
Breakfast
Photography
Are these photos making you want to lick the screen?
Us, too!
We take 90% of our own photos and have worked hard to make them drool-worthy pieces of art.
In fact, our love of food photography and delicious recipes is what brought us together. Throw in the fact we both love our Air Fryers, and this site was born.
Sharing our Recipes
We love to share our recipes and love it if you do, too! However, some people don't know the "correct" way to share. All you have to do is grab the link above the recipe in your browser and share it!
It will direct others you've shared with to head over here for the full recipe with notes and tips.
If you're a site owner and want to share our photos and work, please feel free to grab one photo, a small snippet of the recipe, and link back to the shared article.
Then let us know! That way we can help share the love! 🙂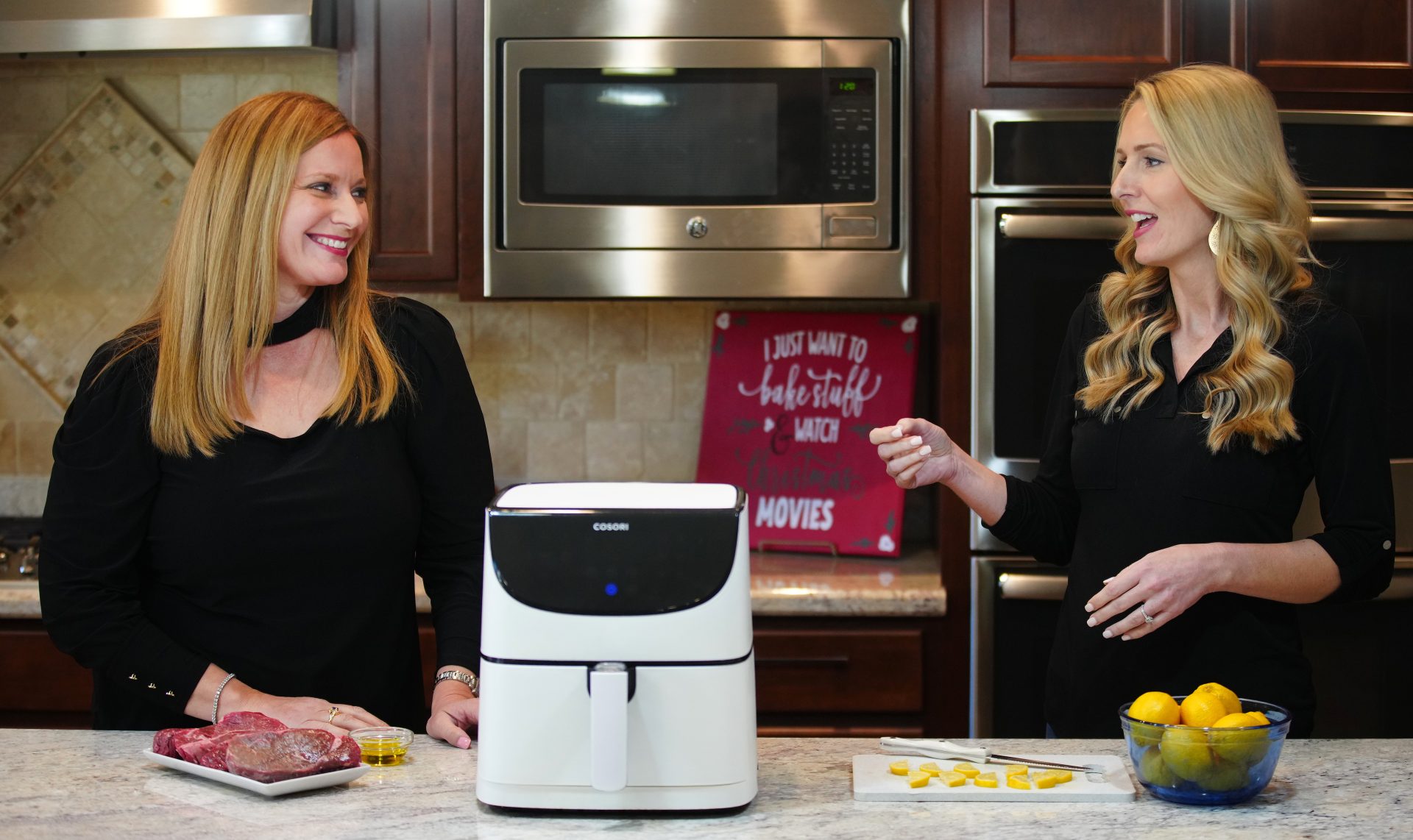 Air Fryer Recipes
If you love your Air Fryer as much as we love ours, you're going to find some amazing recipes to make and share.
We will be adding new content every week, and you can always find us in our Facebook group. If you're not a member yet, make sure to click the link below and join us!
Thank you for being here and supporting two Air Frying Foodies!
Business contact: jennifer (at) airfryingfoodie.com