If you're using the Air Fryer like we are at our house, you are always looking for something new and easy to make for dinner. That's why we are sharing with you some of our favorite Air Fryer Dinner Recipes, all right here in one spot!
You'll love these dishes and will be able to find a mixture of casseroles and quick and easy keto dishes as well. We've made sure to make something for everyone.
I don't know about you, but I use my Air Fryer every single day. It has become that kitchen tool I can't live without.
In fact, if you're just beginning and are looking for more in depth information on easy recipes, check out this list of Beginner Air Fryer Recipes. They are perfect for every level, but definitely perfect for the beginner.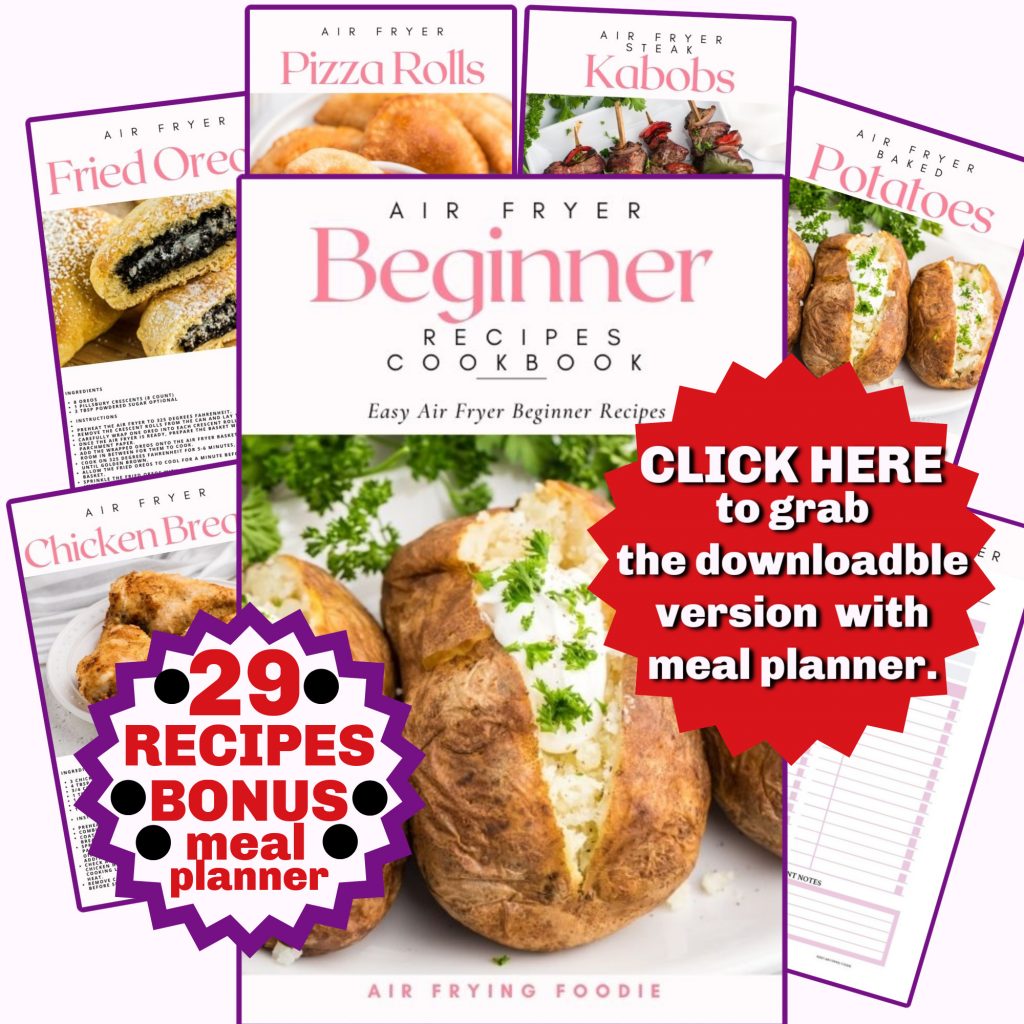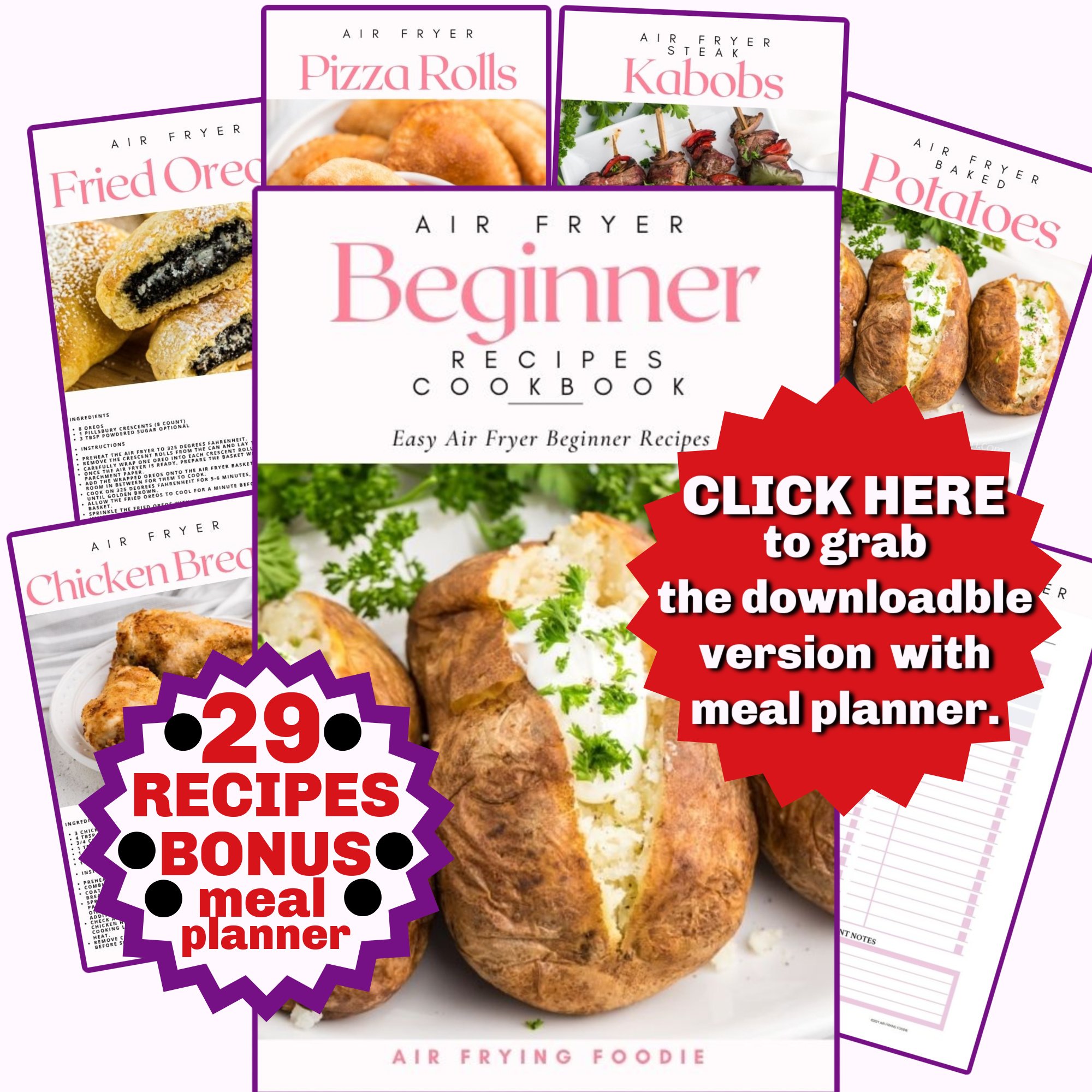 One of the biggest things I find when searching for recipes is making sure they are tried and true and easy for almost everyone to do. If you're searching for the same thing, make sure you check out all of the amazing dinner recipes you can make in the air fryer.
Check out this amazing list of dinner recipes, and look for updates as we continue to grow this list.
As always, if you would rather skip going through all of the recipes and be able to print them out easily and keep them in one spot, head to our store and grab it, or skip to the bottom of this post to be taken to our storefront.
Air Fryer Dinner Recipes and Ideas
I hope you enjoyed this list of Air Fryer Dinner Recipes. Which one are you going to try first?
If you're looking for more recipes, tips, and tricks, make sure to join our Easy Air Fryer Recipes group on Facebook! Hundreds of thousands of people are in there and are actively helping each other every day. Join us by clicking the link below!
Did you want to print this book and save it for later? If you don't want the hassle of coming back and forth and printing out the recipes, just grab the printable version from our store! You can CLICK HERE to purchase the Air Fryer Dinners Ebook.