If you love seafood recipes, you'll love this list of some of our favorite air fryer seafood recipes. You'll find recipes for fish, shrimp, crab, and more.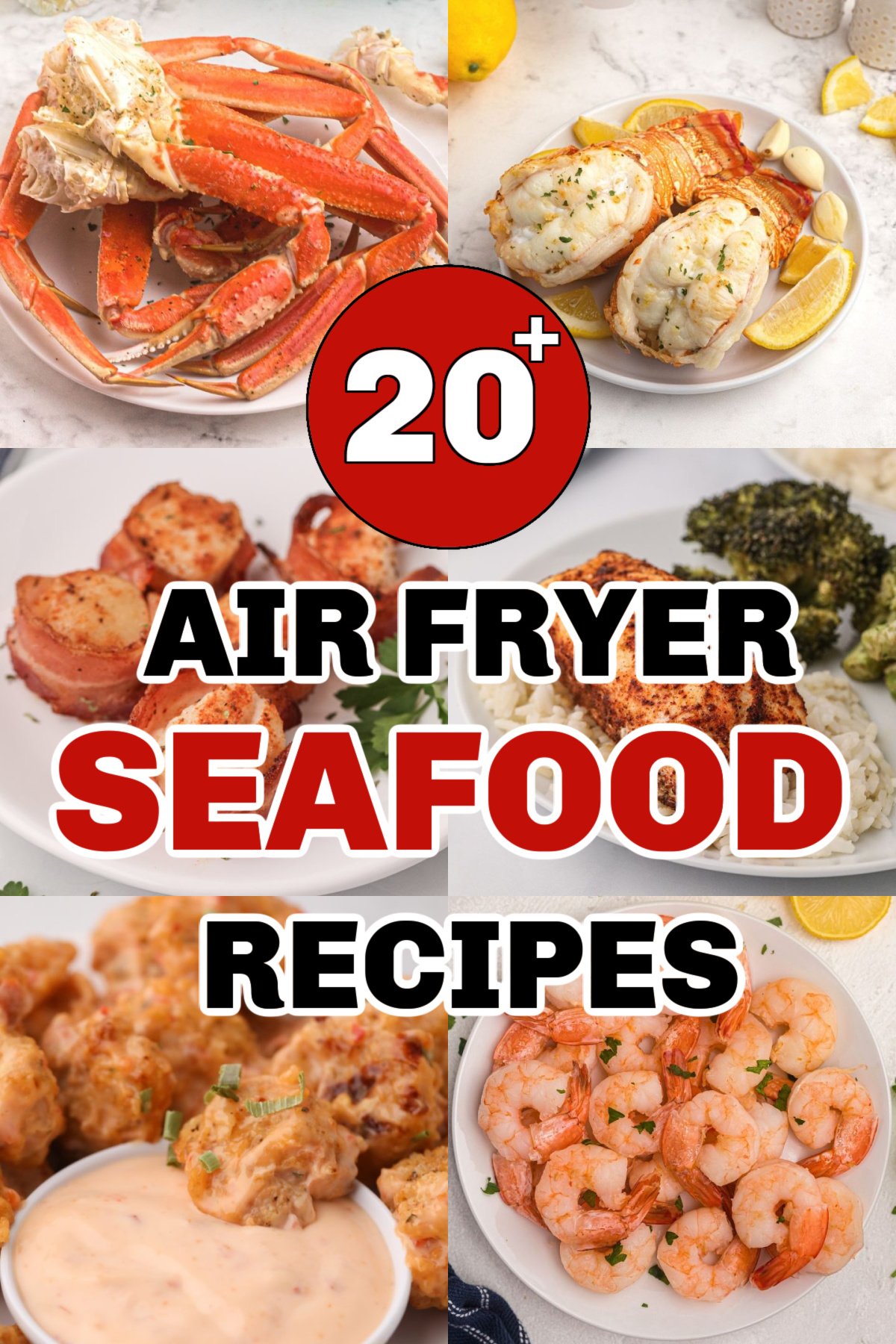 I love making seafood recipes with my air fryer. Not only does it cook things faster. but they are also healthier without the extra fats and calories that come from deep fried foods.
If you love healthy and light seafood recipes, we have a great list for you to peruse.
Make sure you book this page for later! This is the perfect roundup for those hot summer months when you don't want to break out the deep fryer or turn on the stovetop or oven.
Seafood Recipes in the Air Fryer
To get started with our list, we are going to share some of our favorite shrimp recipes. You'll love how quick and easy it is to make Shrimp in the Air Fryer.
Air Fryer Shrimp Recipes
Air Fryer Fish Recipes
If you love fish as much as we do, we have some of the best air fryer fish recipes your whole family will love.
Other Air Fryer Seafood Recipes
There are so many great recipes, and we are only touching the surface here. Bookmark this page as we update it with even more of our favorite seafood recipes you can make in the air fryer.
If you're looking for even more recipes, check out this great list of over 100+ of our favorite Easy Air Fryer Recipes.
If you loved these recipes, you might enjoy some of our favorite side dishes that will go perfect with them.
MORE AIR FRYER RECIPES:
We Would Love to Hear From YOU!
Let Us Know What You Think!
Tag Us In Your Photos! Are you on Facebook? If so, join our Easy Air Fryer Recipes Group (with over a million Air Fryer Foodie Fans!) and share your photos! We love to see your creations.
Are you on Instagram? Follow along and TAG US @airfryingfoodie.
Have a Question or General Feedback?
Jump down to the COMMENT section and let us know! We would love to help and also love feedback on all of our posts.