This Air Fryer Beef Tenderloin Recipe make a perfect dinner! This recipe makes a juicy tenderloin with a light coating of olive oil and delicious spices. This recipe will become your new favorite way to cook beef tenderloin.
Pair this recipe with your favorite sides or Air Fryer Roast Potatoes, Air Fryer Butternut Squash, and Frozen Sweet Potato Fries in the Air Fryer! Whether it's for a fancy dinner, or a weeknight quick dinner, this Air Fryer Beef Tenderloin will surely become one of your favorite meals!
Why You'll Love This Air Fryer Beef Tenderloin Recipe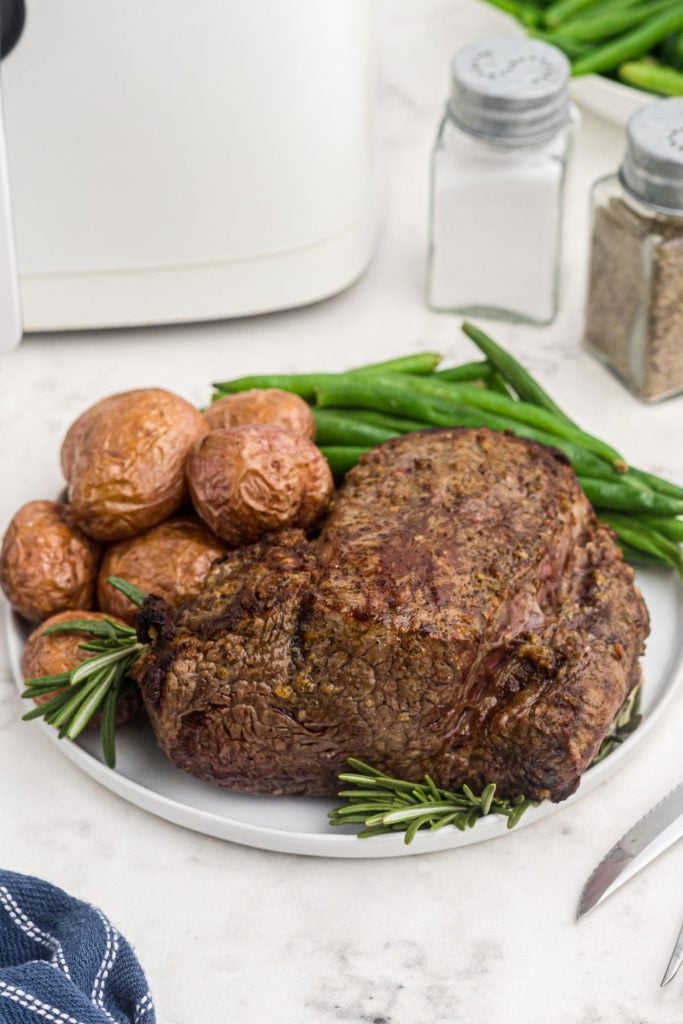 You'll love this Air Fryer Beef Tenderloin for several reasons. It is a nice steak dinner that uses incredibly tender cuts of beef, making them easy to cut into and providing tons of flavor.
This recipe is done in just a few minutes of cooking time. Which makes it a perfect option for busy people who still want to eat delicious meals! You can also try Air Fryer Filet Mignon and Air Fryer Pork Tenderloin.
Ingredients Needed to Air Fry Beef Tenderloin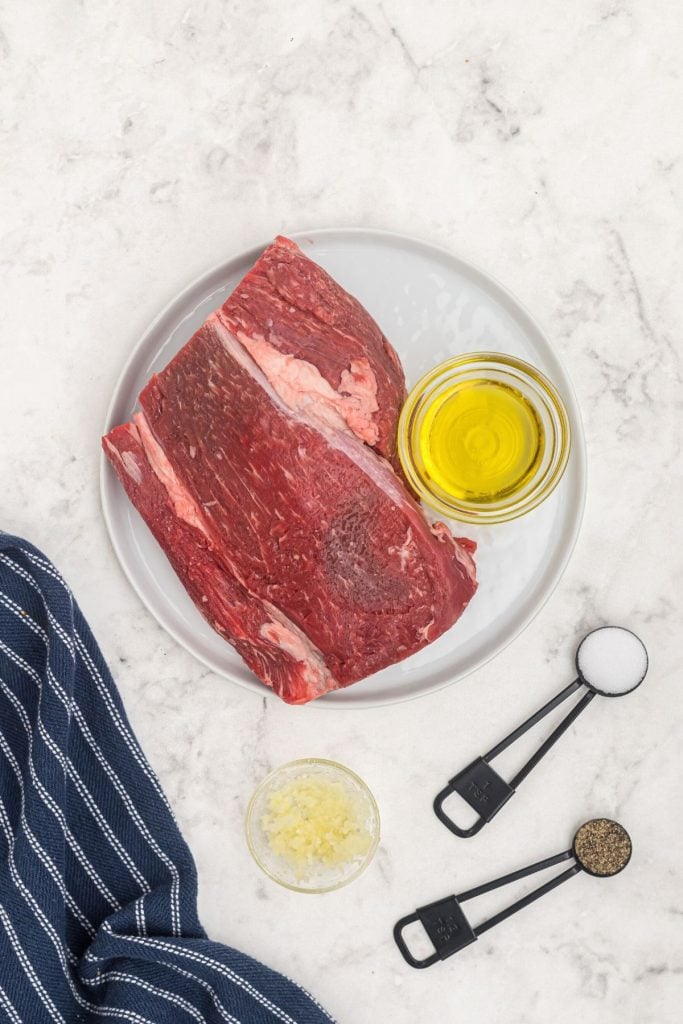 Trimmed Beef Tenderloin (1 ½ - 2 lb.)
Olive Oil
Kosher Salt
Pressed Fresh Garlic Cloves-about 2-3 cloves
Ground Black Pepper
How to Make Beef Tenderloin
I use a Cosori 5.8 Quart Air Fryer Oven. No all air fryers are the same, total time cooking may need to be adjusted by a few minutes.
FAQs:
MORE DINNER OR STEAK AIR FRYER RECIPES: