Tailgate parties are synonymous with flavorful and hearty appetizers that bring energy and excitement to the pre-game festivities. From robust sides and mouthwatering wings and poppers, these appetizers are sure to score a touchdown with your fellow fans, ensuring your game day experience is deliciously unforgettable.
1. Chicken Wings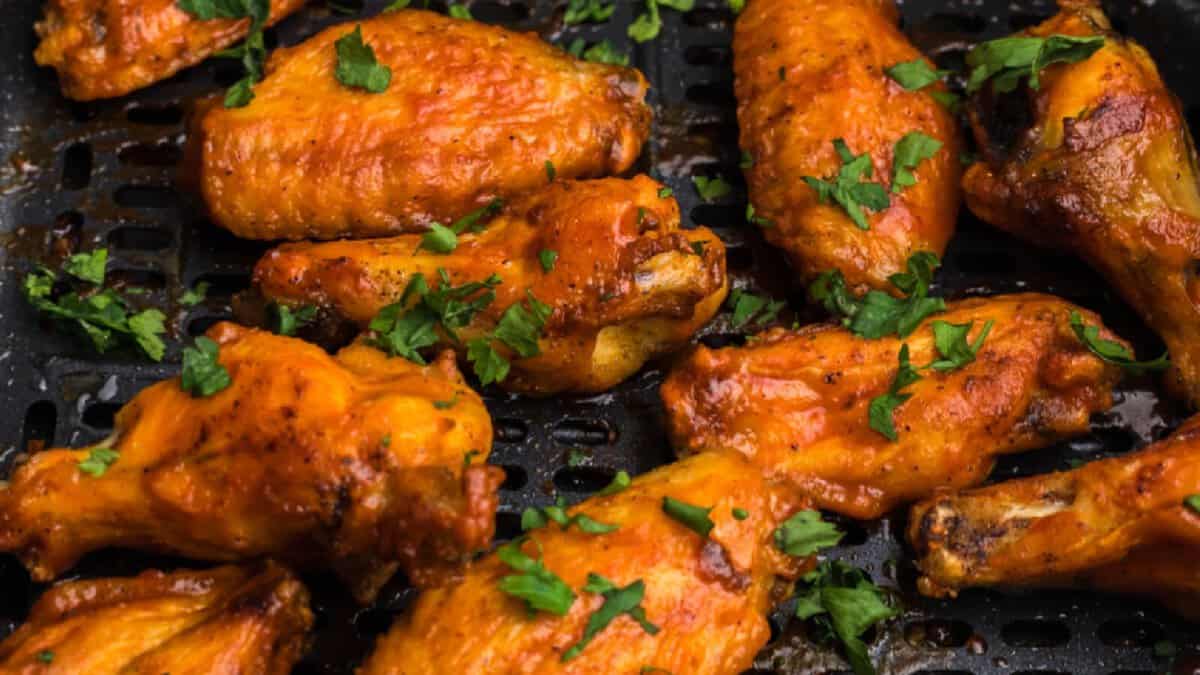 These crispy Air Fryer Chicken Wings are the end all be all of chicken wings. Made with the perfect blend of seasonings and a homemade buffalo sauce that will make everyone crave second and third helpings!
Recipe: Crispy Chicken Wings
2. Bacon Wrapped Smokies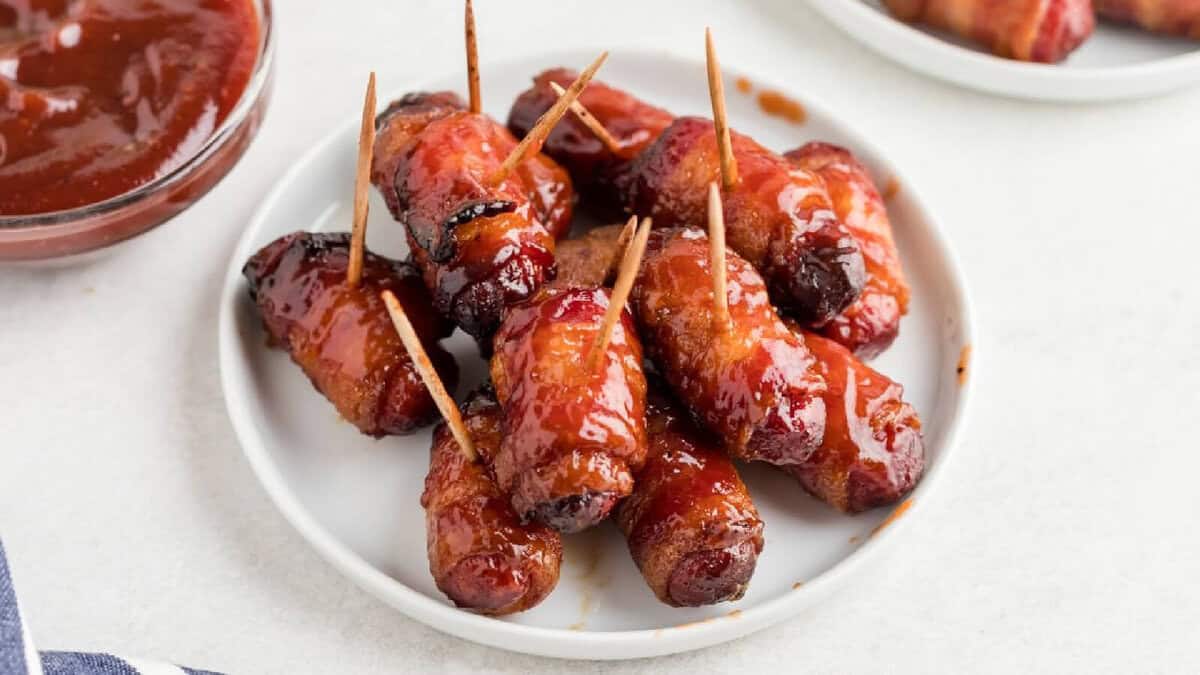 Air Fryer Bacon Wrapped Smokies make the perfect appetizer! These small sausages and two other simple ingredients are all that you need! Perfect for football season and parties, this is literally the perfect party food.
Recipe: Bacon Wrapped Smokies
3. Bloomin' Onion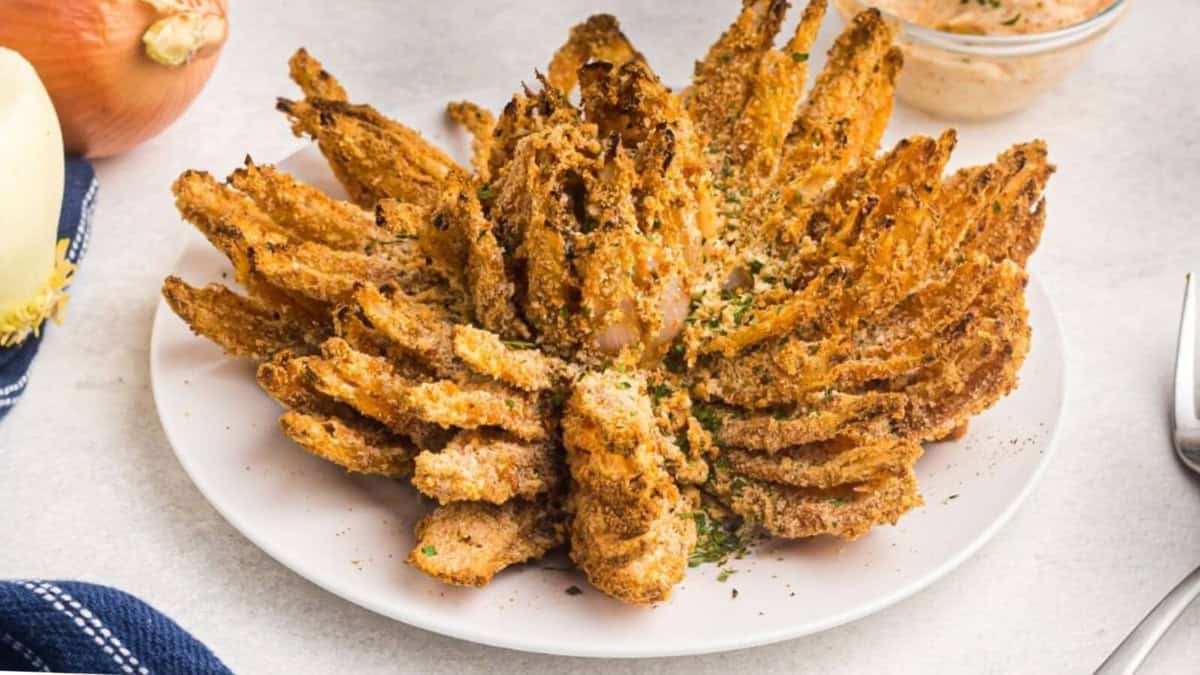 Blooming Onion Recipe is a copycat favorite appetizer from Outback Steakhouse. It is a crispy appetizer for game days, parties, or any other occasion! You can make this yummy battered onion in just a few minutes in the air fryer.
Recipe: Blooming Onion
4. Bacon Wrapped Shrimp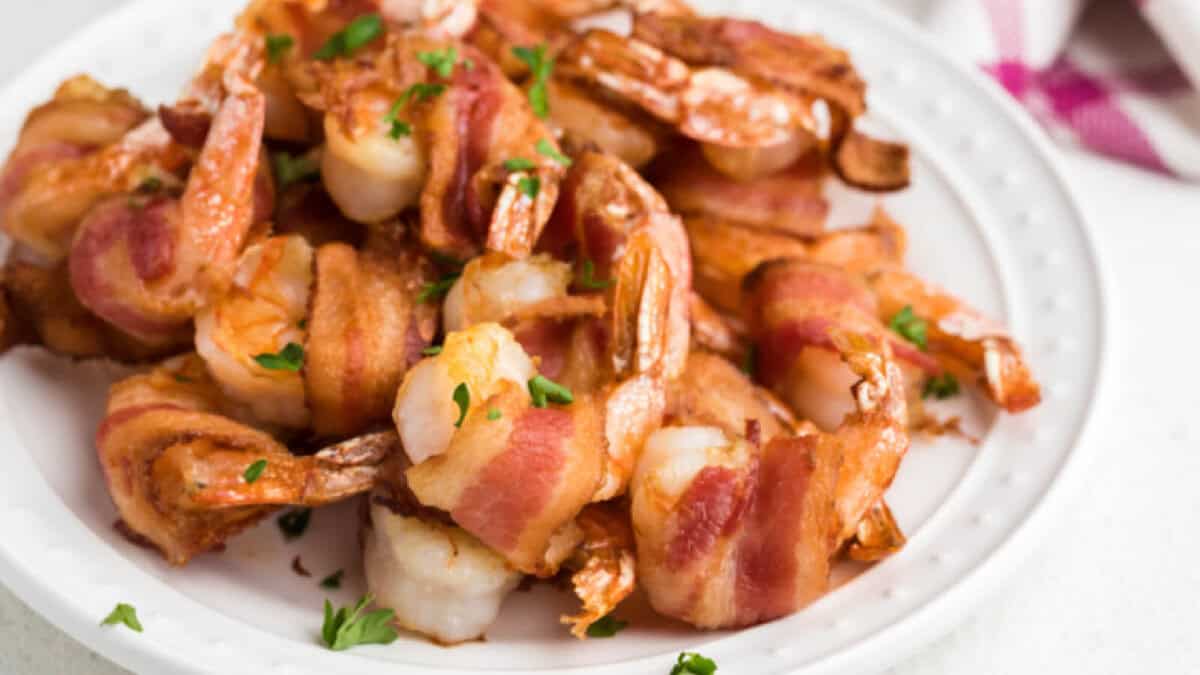 Air Fryer Bacon Wrapped Shrimp is a delicious and easy appetizer, light lunch, or dinner. You only need a few things on hand to make this dish AMAZING and it's done in just minutes.
Recipe: Bacon Wrapped Shrimp
5. Grilled Cheese Roll Ups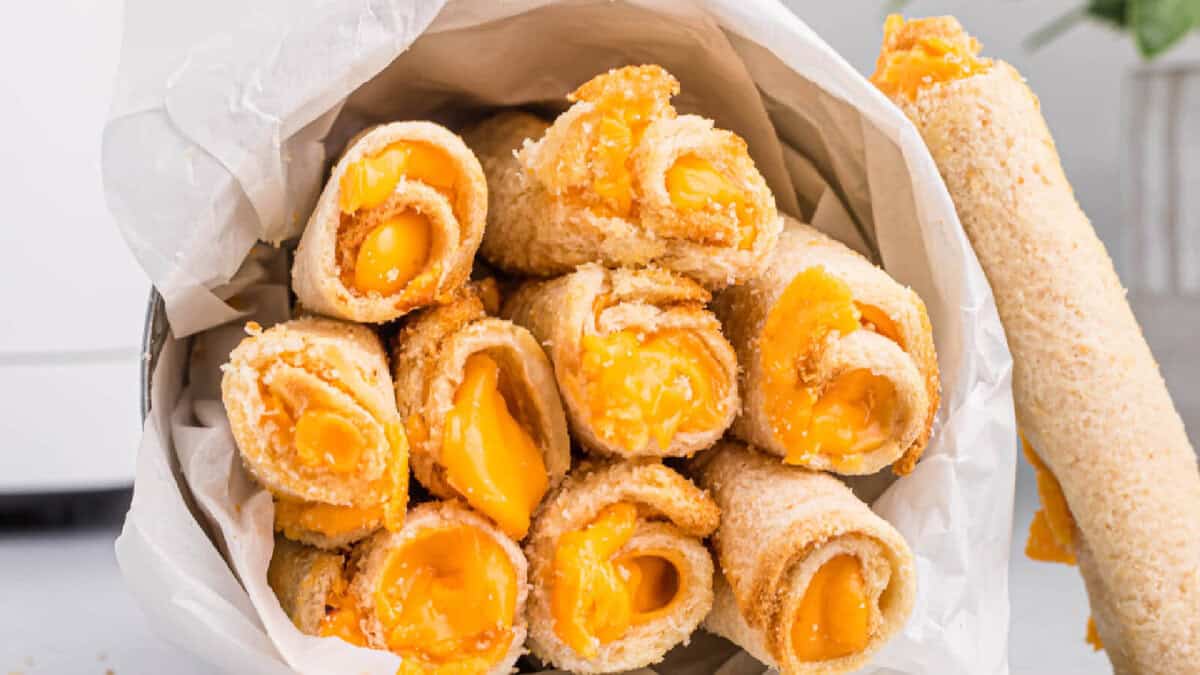 Air Fryer Grilled Cheese Roll Ups are the best way to make those common cheese sandwiches into a whole new cheese recipe with a fun twist! Forget about a traditional grilled cheese sandwich, and think outside the box.
Recipe: Grilled Cheese Roll-Ups
6. BBQ Lil Smokies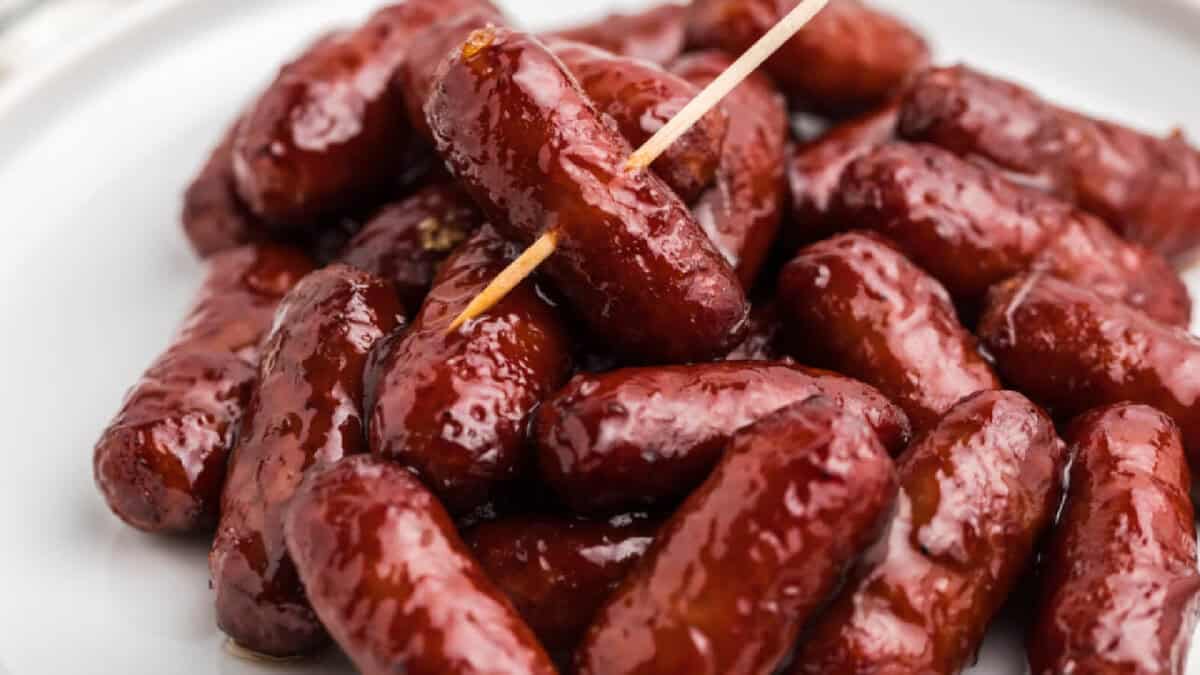 Air Fryer BBQ Little Smokies are little sausages that are fun to make for appetizers. These are perfect for snacking during the big game, or just because! Made with Lit'l smokies sausages, brown sugar, and BBQ sauce - all done in just minutes!
Recipe: BBQ Lil Smokies
7. Stuffed Mushrooms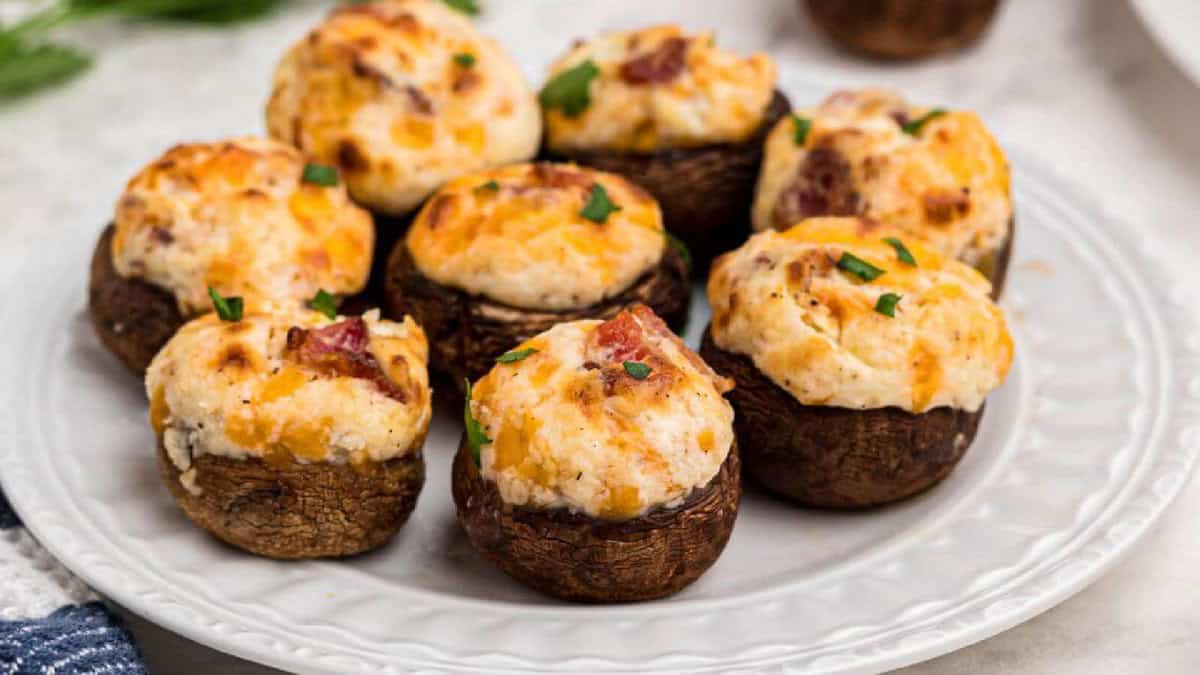 Air Fryer Stuffed Mushrooms are a delicious appetizer for parties or game day gatherings. These mushrooms are a real crowd pleaser, filled with seasonings, cream cheese, cheddar, and bacon.
Recipe: Stuffed Mushrooms
8. Truffle Fries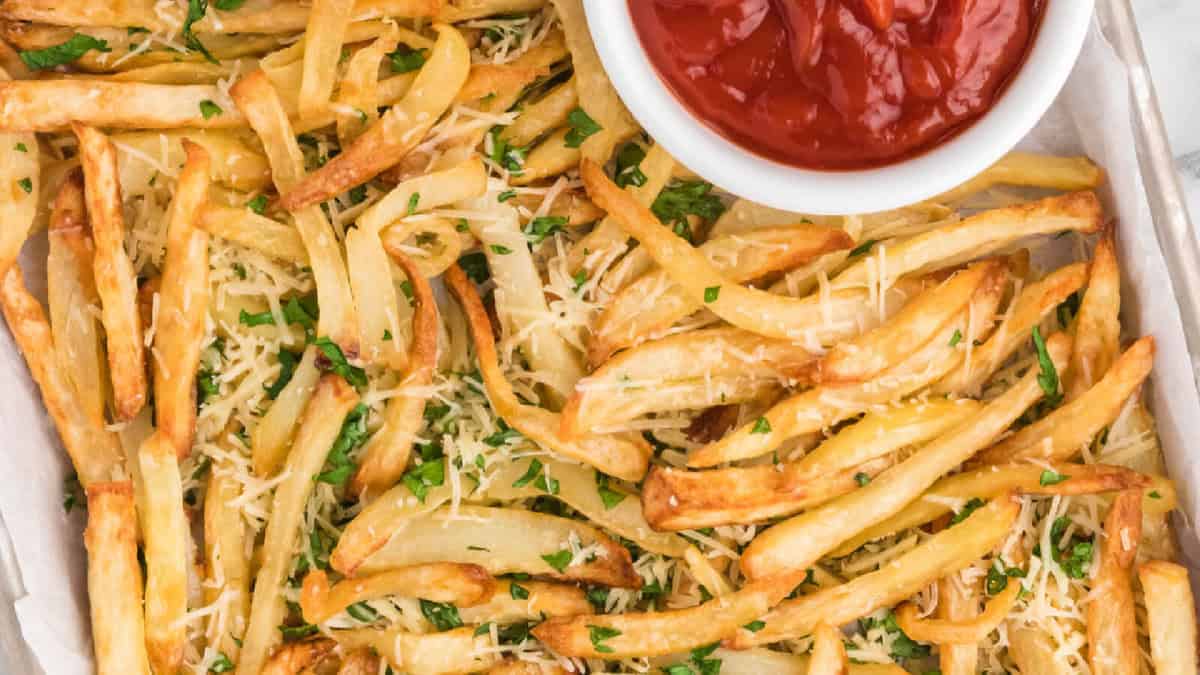 Air Fryer Truffle Fries are crunchy, golden brown with a wonderful earthy flavor. The finished product has a maximum crispiness factor in every tasty bite.
Recipe: Truffle Fries
9. Jalapeno Poppers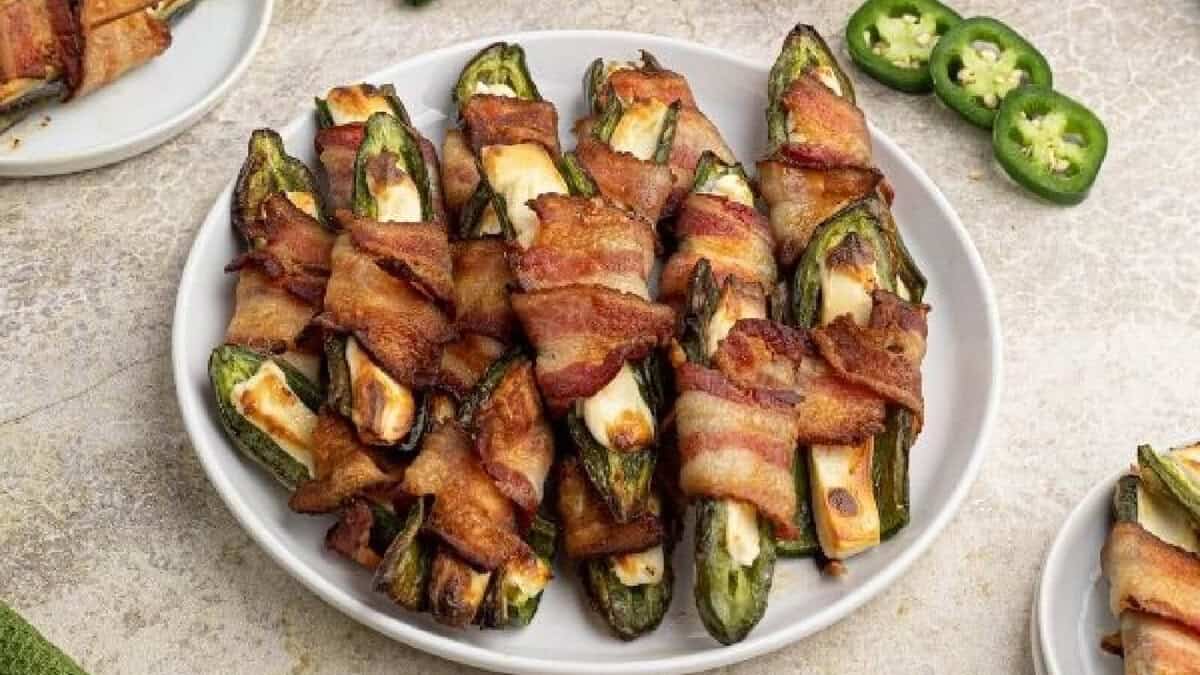 Air Fryer Jalapeño Poppers has to be one of the easiest snacks to make in the air fryer! This is our family's "go-to" snack, and cooking them in the air fryer not only saves so much time, it makes the bacon the perfect crispness we want with our poppers.
Recipe: Jalapeno Poppers
10. Taco Stuffed Shells
You don't need an excuse to make these! Made with ground beef, jumbo pasta shells, taco seasoning, and cheese. It's like a crunchy bite sized taco that everyone will love.
Recipe: Taco Stuffed Shells
11. Fried Babybel Cheese
Air Fried Babybel Cheese is going to be your latest obsession! It's the perfect snack or easy appetizer that everyone will love.
Recipe: Fried Babybel Cheese
12. Pork Belly
Crispy Air Fryer Pork Belly Bites are crispy and juicy at the same time. The smoky bacon taste is a flavor bomb of deliciousness.
Recipe: Pork Belly
No matter the team you're rooting for, we can all unite around the enjoyment of delicious, festive appetizers that set the stage for an unforgettable football spectacle. Here's to a season filled with thrilling matches, great company, and, of course, appetizing treats that are sure to score a touchdown at any gathering!