As the crisp breeze of fall sweeps in, the apple orchards come alive with a vibrant harvest. This is the perfect time to explore the delicious possibilities of apple-based recipes in your air fryer.
From sweet desserts to savory sides, these air fryer apple recipes will infuse your kitchen with the warm, comforting essence of autumn.
1. Apple Pie Taquitos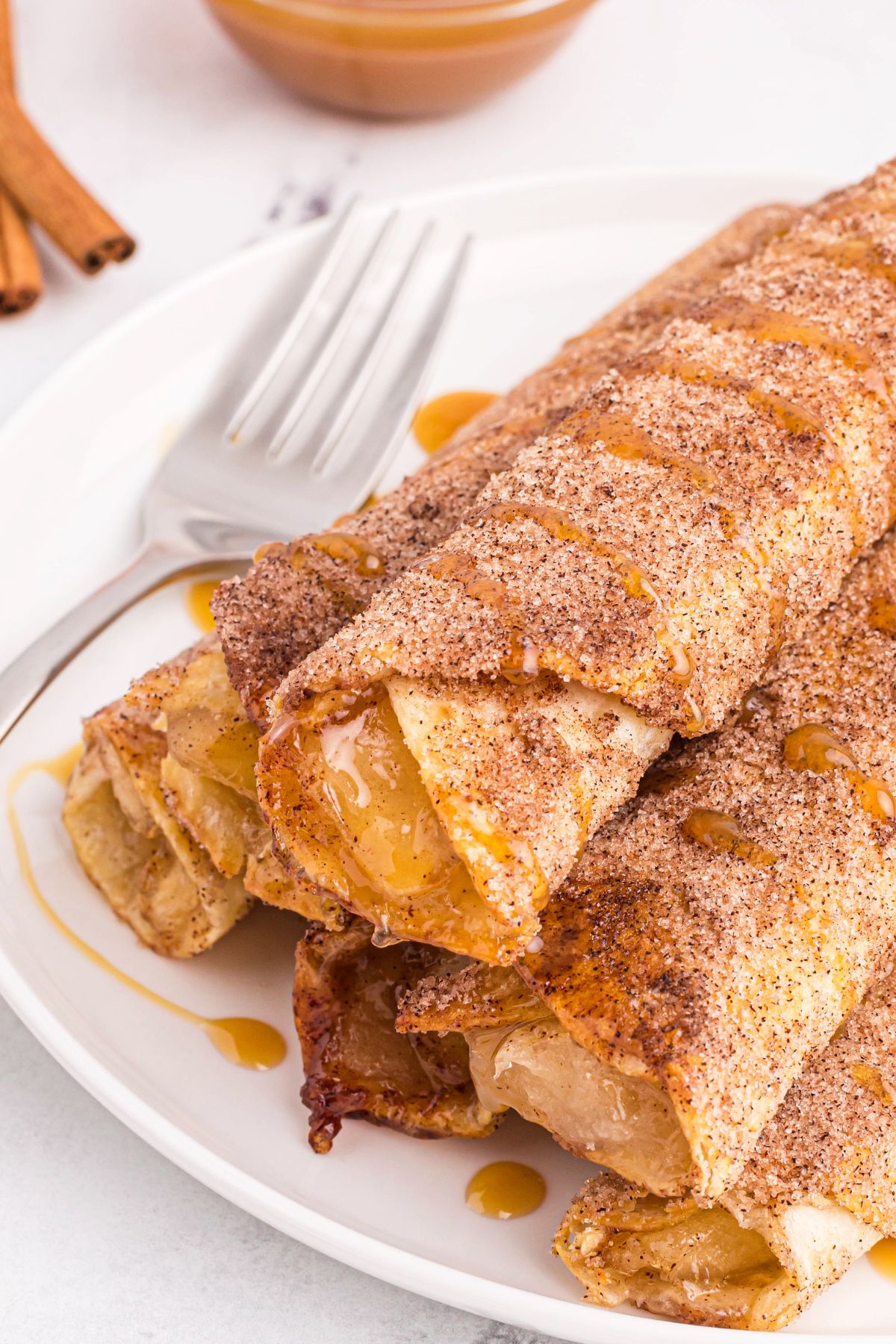 This Air Fryer Apple Pie Taquitos recipe is truly a delicious dessert! Whether it's apple season or not, you can make this any time of year! This is one of those easy recipes that the whole family will love.
Get the Recipe: Apple Pie Taquitos
2. Apple Turnovers
This easy air fryer apple turnover recipe is made with just a few ingredients and in just a few minutes. You'll need puff pastry, apple pie filling, and an egg. It's a simple and delicious dessert that disappears fast!
Get the Recipe: Apple Pie Turnovers
3. Apple Tart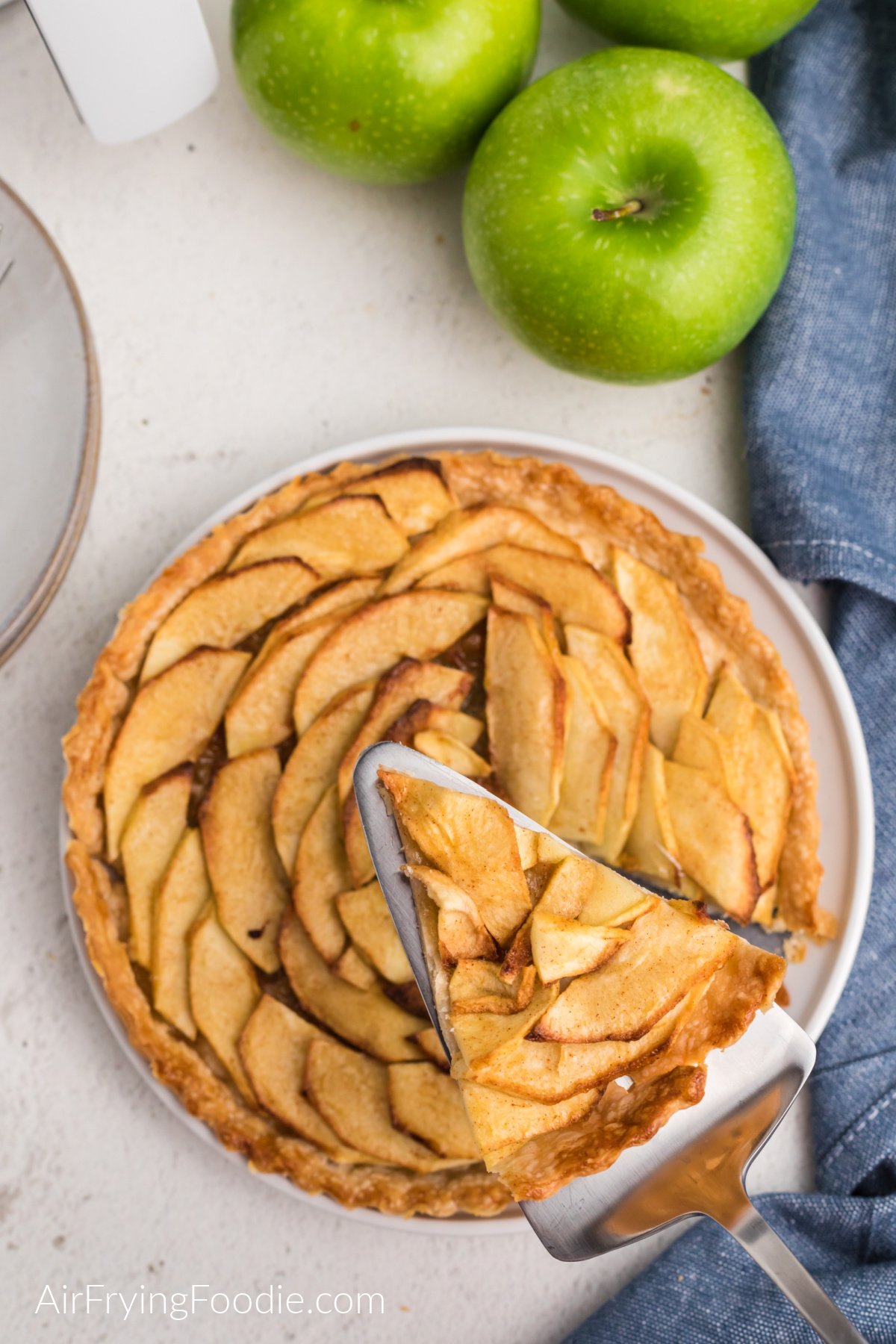 This Air Fryer Apple Tart is a new favorite fall dessert. You can make this easy apple tart in the air fryer in less than half the time in an oven! Perfect for a quick, last-minute holiday dessert.
Get the Recipe: Apple Tart
4. Apple Hand Pies
Air Fryer Apple Hand Pies have a gooey filling with a crispy flaky crust that satisfies any apple pie cravings. And best of all, they are made with just a few pantry ingredients.
Get the Recipe: Apple Hand Pies
5. Bloomin' Apple
Air Fryer Bloomin' Apples are a fun twist on caramel apples. The apple petals are soft and yummy from the caramelized sugar mixture.
Get the Recipe: Bloomin' Apple
6. Apples
Air Fryer Apples are super appetizing and only take a few everyday ingredients to make. These tender, sweet apples are perfect for quick snacking, desserts, or pies.
Get the Recipe: Air Fryer Apples
7. Apple Crisp
This delightful and simple air fryer apple crisp recipe is made with delicious apples along with a buttery, crispy oat topping. This dessert is a perfect treat when you want a simple taste of grandma's traditional apple pie.
Get the Recipe: Apple Crisp
8. Apple Fritters
This Apple Fritters recipe is a game changer when it comes to making this recipe because there's no deep frying involved!
Get the Recipe: Apple Fritters
9. Baked Apples
Soft and warm tender apples, filled with a brown sugar, oats, raisins, and walnuts mixture, making every bite delicious.
Get the Recipe: Baked Apples
10. Apple Chips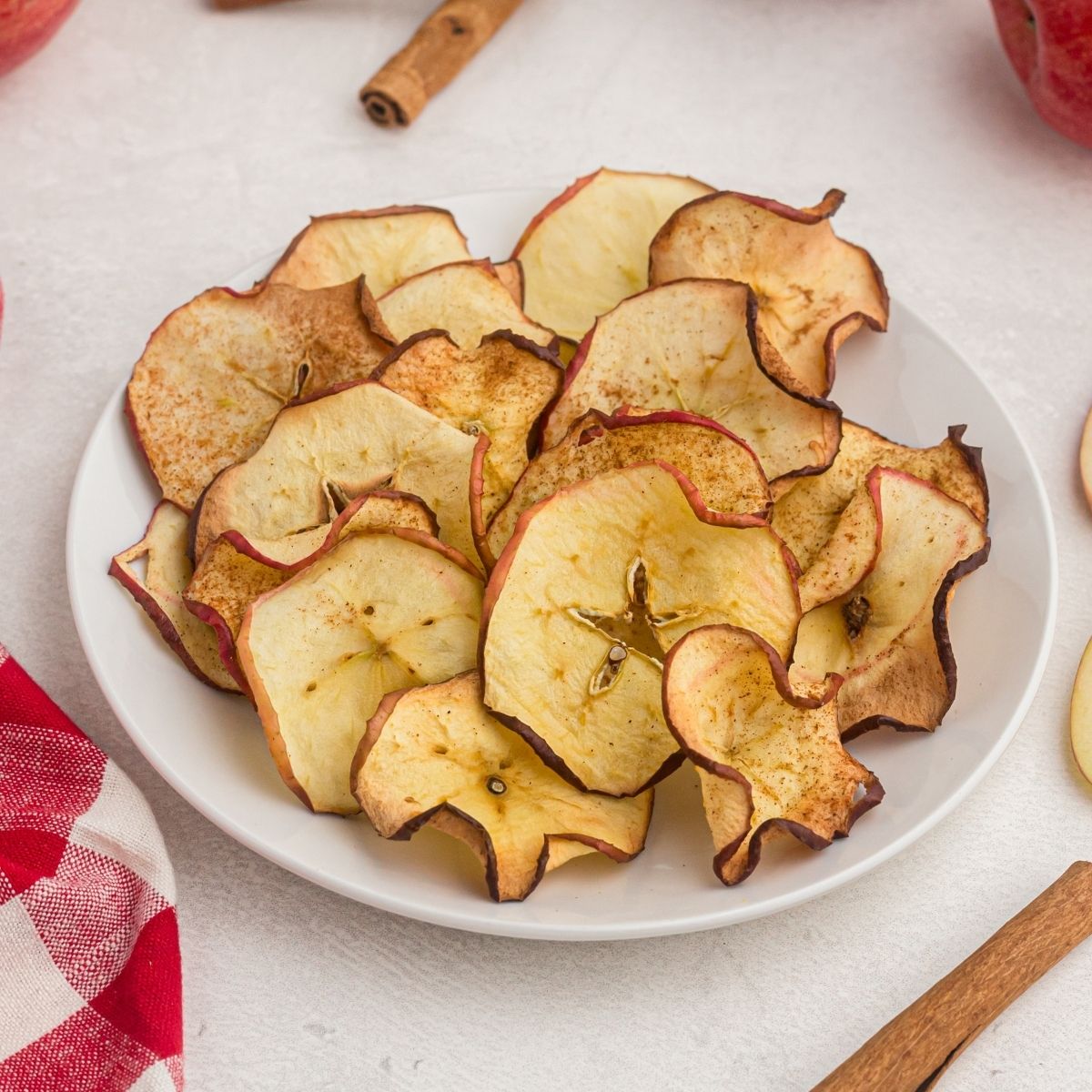 All you need are apples and cinnamon, and you will have a healthy alternative to potato chips.
Get the Recipe: Apple Chips
11. Apple Pie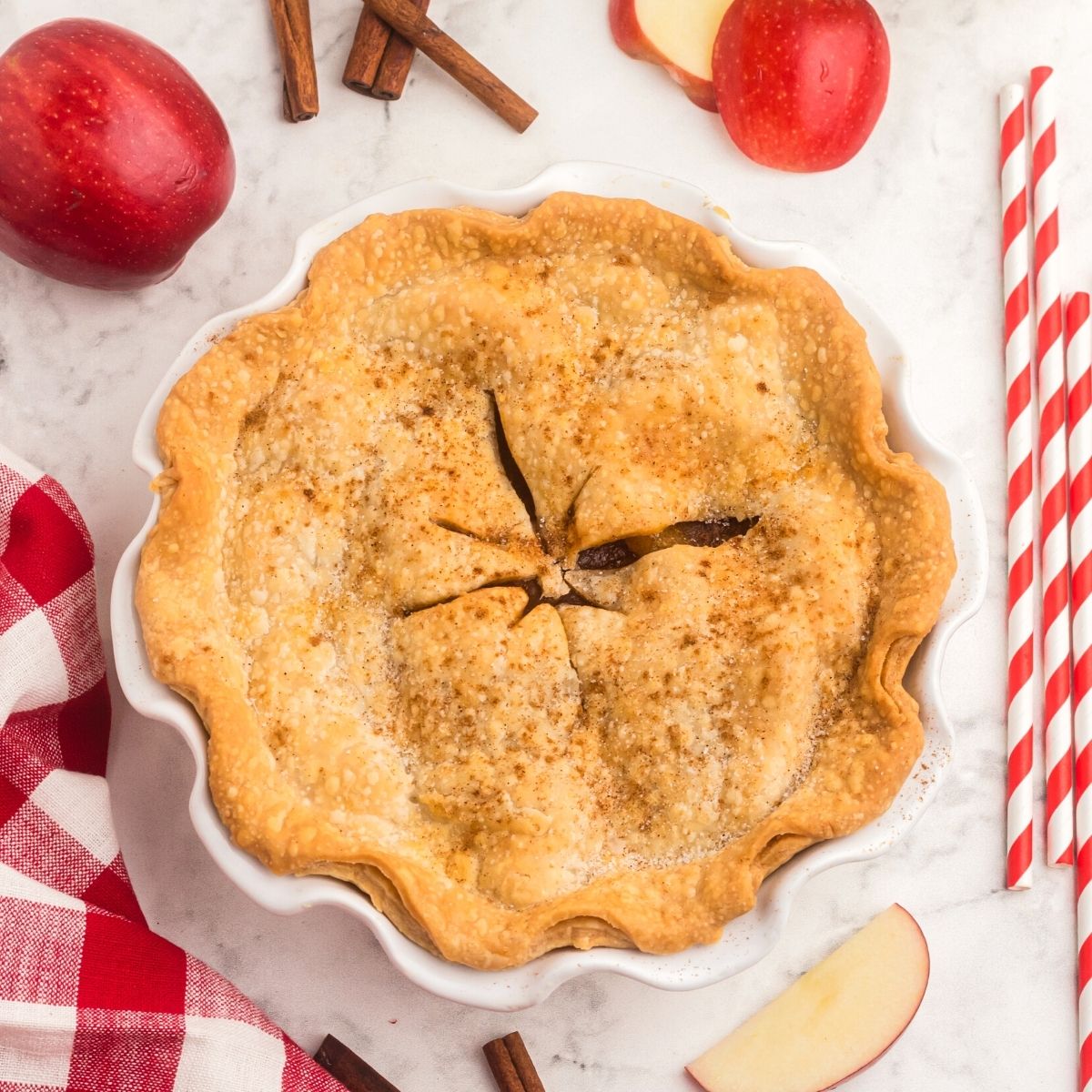 Air Fryer Apple Pie takes minutes instead of hours to make. This pie is cooked to perfection with a crispy crust, and warm apple pie filling.
Get the Recipe: Apple Pie
12. Apple Pie Bombs
Air Fryer Apple Pie Bombs are a delicious treat that's made with 4 simple ingredients. You'll be ready to eat this quick dessert in just 10 minutes from start to finish.
Get the Recipe: Apple Pie Bombs
These air fryer apple recipes showcase the versatility of this beloved fruit, whether you're craving something sweet or savory.
With the air fryer's efficiency, you can enjoy the delightful flavors of fall-inspired dishes in no time.
So, grab a bag of fresh apples from the orchard or a can from the grocery store and get ready to savor the essence of autumn right in your own kitchen.
Looking for more fall inspired desserts? You might also like these: