Air Fryer Shrimp are some of my favorite appetizers and meals to come out of the air fryer. Whether it is garlic shrimp, bacon wrapped shrimp, or battered shrimp, they always come out delicious.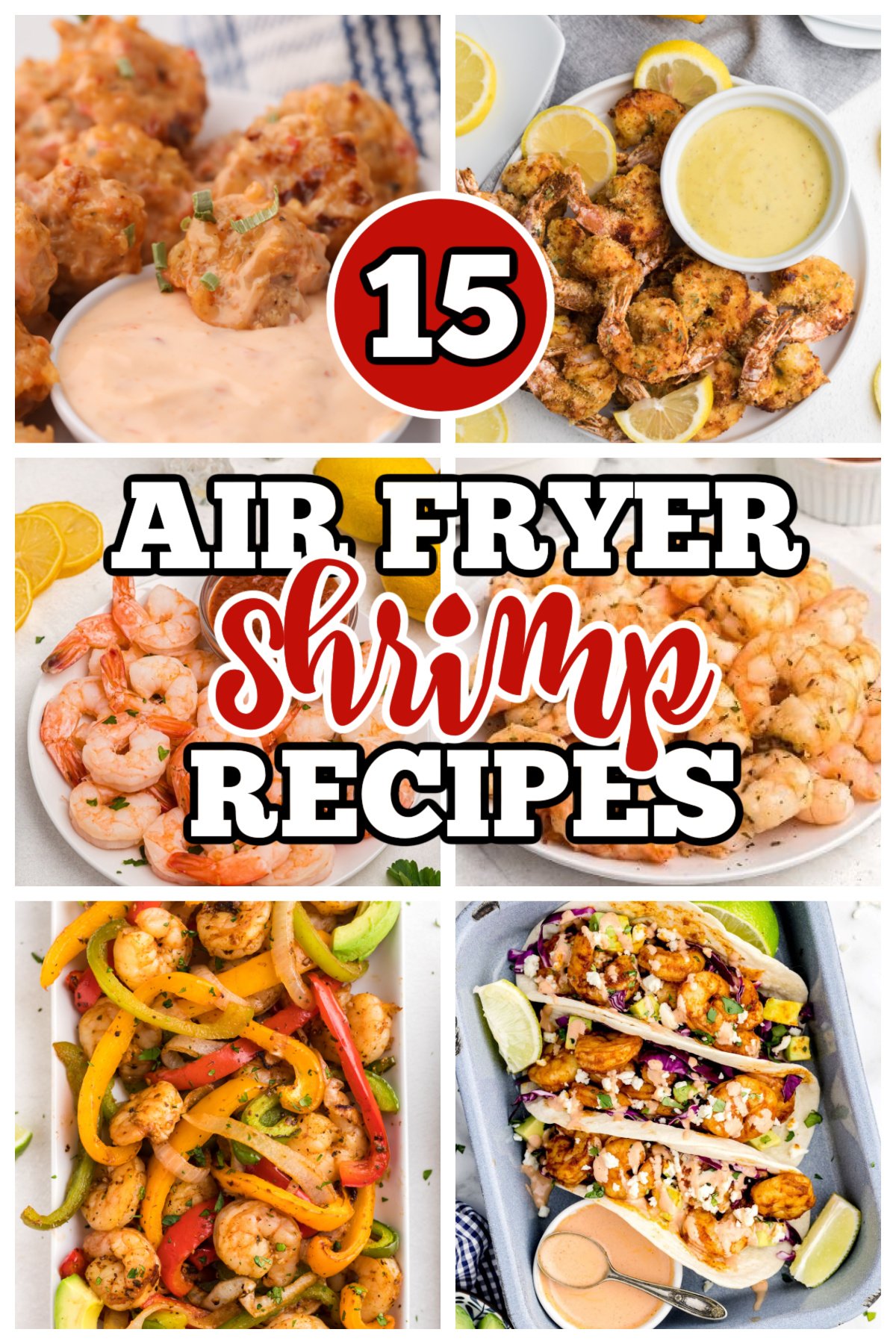 Shrimp are some of my favorite things to eat. Not only are they light and easy, but they are also healthy and full of protein.
Everyone who loves shrimp loves a good shrimp cocktail. Right!?
Did you know that you get 24 grams of protein from 100 grams of shrimp? That's a lot! Which means that shrimp are good for you, too.
Making shrimp in the air fryer is fast and easy. The cooking process generally takes 10 minutes. That's all!
Here are some of our all time favorite air fryer shrimp recipes to get you started.
Shrimp in the Air Fryer
If you haven't made shrimp in the air fryer, you definitely have a few choices to make when it comes to recipes.
What are your favorite air fryer shrimp recipes to make? Share them in the comments below!
Looking for the BEST accessories to use with your air fryer? We've put together this list of our favorite Air Fryer Accessories.
We Would Love to Hear From YOU!
Let Us Know What You Think!
Tag Us In Your Photos! Are you on Facebook? If so, join our Easy Air Fryer Recipes Group (with over a million Air Fryer Foodie Fans!) and share your photos! We love to see your creations.
Like to watch TikTok? Follow along with our recipes on TikTok @airfryingfoodie.
Are you on Instagram? Follow along and TAG US @airfryingfoodie.
Have a Question or General Feedback?
Jump down to the COMMENT section and let us know! We would love to help and also love feedback on all of our posts.